One Stop Service …
Amani Engineering is the Right Choice!
Amani Engineering is a civil engineering, surveying and construction observation & administration firm located at 11011 Richmond Avenue, Suite 700, Houston, Texas 77042. For over 23 years, Amani has been providing civil engineering, surveying, design, and construction observation services for several infrastructure, facility and site improvement projects for public, private and corporate clients. Amani engineers have extensive experience in water, wastewater, storm water, paving, drainage, traffic engineering and design for infrastructure projects and have successfully serviced clients like City of Houston, Pearland, Sugar Land, and Harris, Fort Bend and Brazoria Counties. Amani has four (4) "in-house" survey crews, who provide timely surveying services to support the design and construction activity. With Amani you can expect a timely response in providing quality civil engineering, design and surveying services under one roof. Learn more …
AMANI'S GOALS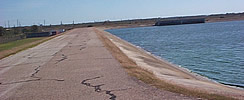 To be the premier provider of engineering and surveying services in Houston and The Texas Gulf Coast Area!
KEY ADVANTAGES
One-stop service, Distinct advantage of in-house survey teams for immediate mobilization. Motivated team of professionals with a high level of flexibility in executing projects.
CERTIFICATIONS
Amani is certified as a Minority Business Enterprise by the City of Houston, Historically Underutilized Business by the State of Texas, Small Business by METRO & Port of Houston.